EV Charger

Installation
Serving Windsor and Essex County
EV chargers are inexpensive and can be installed quickly, anywhere there is a power source. Grants for businesses and multi-residential complexes can reduce the cost of the chargers in half. Allow us to help you get your business or home ready for the future.

Where Can We Install EV Chargers?
EV chargers can be installed anywhere there is access to a power source. Commercial and industrial businesses, multi-residential units, public spaces will all require EV charging stations.
Are There Different Types of Chargers?
There are four types of chargers. Two are AC (most common) and two are DC (less common but more powerful). No Matter which charger you get, adapters are available for all types.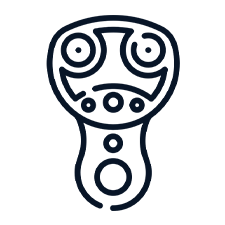 AC Chargers
Type 1 is a single-phase plug and is standard for EVs from North America. It allows you to charge your car at a speed of up to 7.4 kW, depending on the charging power of your car and grid capability.
Type 2 plugs are three-phase. They can produce up to 22 kW, while public charging stations can have a charging power up to 43 kW, again depending on the charging power of your car and grid capability.

DC Chargers
CCS: The CCS plug is an enhanced version of the type 2 plug, with two additional power contacts for the purposes of quick charging. It supports AC and DC charging. It allows charging at a speed of up to 350 kW.
CHAdeMO: This quick charging system was developed in Japan
Benefits of EV Charging Stations For Your Home and Business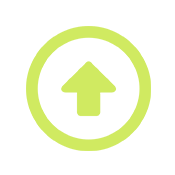 Upgrade Your Workplace
60% of car sales will be electric by 2030. Ensure you business is ready.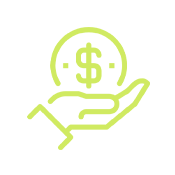 Available Government Funding
Through Canada's Zero Emission Vehicle Infrastructure Program (ZEVIP), qualifying charging station installations can access available government funding of up to 50% of total project costs.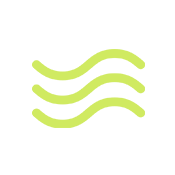 Communicate Your Dedication to Sustainability
EV charging demonstrates your support to sustainability.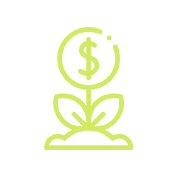 Maximizing Your Investment
By leveraging the tracking and key card system, property owners can implement a nominal surcharge on tenants, to offset the costs incurred for electricity and equipment installation.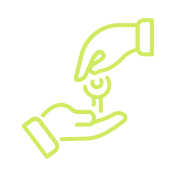 Attract New Tenants
Drivers are looking for residences that can accommodate their needs. Over 50% of all new vehicle sales will be electric by 2030 according to a Bloomberg report.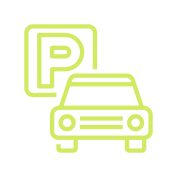 Guest and Employee Parking
Deliver an elevated level of customer service experience while offering a workplace benefit.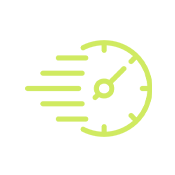 Speed
Higher level stations can fully charge an EV battery in under an hour.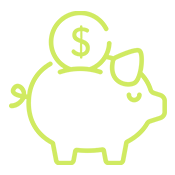 Cost
Single charger stations can be installed for as little as $3,500.00. Chargers can also be installed in under one day.
FAQs On EV Charger Installation
Residential EV Charging Station:
Installation time commonly takes one day.
Factors that can affect installation time include the type and capacity of the charging station, the electrical system of the building, and the complexity of the installation.
Commercial EV Charging Station:
Installation can take one day or several depending on the location of the charges relative to the main power supply.
Larger charges can require longer led times and additional power upgrades
Contact us to get an accurate estimate of the installation time and cost for your specific situation.
Determining if your home can support an EV charger:
Most homes and businesses can support EV Chargers.
The size of the charger and power used in the business or home will determine the maximum recommended charging station.
Contact us about your home or business's electrical capacity.
Advantages to using our charging stations include safety, reliability and increased charging speeds. Single-phase (typical garage outlet) can take several more hours to charge than a Type 2 charging station.
Our team of experts can work closely with your business to assess the site and provide a customized plan for the installation of a Charging Station.

We handle the entire installation process from start to finish including design, permitting (if required), installation, commissioning and warranty.


A charging station can be installed for as little as $1,800.00. Home charging stations are very easy to install in the garage or at the side of the home.

The current electrical system and distance from the charger are the two largest items that affect the price.
Level 1 Charger:
Commonly used in residential applications
Uses standard 120-volt AC outlet
Provides up to 2-5 miles of range per hour of charging
Best suited for plug-in hybrid vehicles and those with smaller battery capacities
Level 2 Charger:
Typically used in residential and multi-unit dwellings
Requires 240-volt AC outlet
Provides up to 10-60 miles of range per hour of charging
Typically installed at home or in public locations such as parking garages, workplaces, and retail centres
Level 3 Charger (DC Charger)
Commonly use in multi-unit and commercial applications
Also known as "DC fast chargers"
Require special high-voltage DC equipment
Provide up to 80% charge in as little as 30 minutes
Practical option for long-distance travel
Typically found along highways or in other public areas
Our charging stations are compatible with most vehicle manufactures and support Tesla cars with an adaptor. We can also install a Tesla Charging station.
Assuming an average electricity cost of $0.15 per kilowatt-hour (kWh), the cost to fully charge a typical 60 kWh EV battery would be around $9. However, the actual cost will vary depending on your electricity rate plan, time of use, and the charging rate of your EV charger.

Assuming you drive 1,000 km per month and your EV has an efficiency of 20 kWh per 100 km, you would consume approximately 200 kWh of electricity per month. At an average cost of $0.15 per kWh, this would result in a monthly electricity cost of $30 for charging your EV.

Sources:
Assuming a Level 2 charging station with a 240-volt outlet and a charging rate of 7.2 kW, which is typical of many Flo charging stations, a rough estimate for a full charge time could be:
Small Battery EV (e.g., Nissan Leaf): 3-5 hours
Mid-Size Battery EV (e.g., Chevy Bolt): 5-8 hours
Large Battery EV (e.g., Tesla Model S): 8-12 hours
These are rough estimates and charging times can vary depending on the specific model of EV and its battery capacity, as well as the state of charge of the battery when starting the charging process. It's important to note that charging an EV to 100% capacity on a regular basis is not always necessary or recommended, as many EV drivers charge their vehicles to a lower capacity for everyday use, which can significantly reduce the charging time.
Have an EV Charger Question for Us?